Clients Served by The Schenk Company, Inc.   Celebrating 30 years of Service!
Since 1986 we have assisted over 750 firms establish new facilities here and around the world. We have detailed several clients below, or Click Here to view our full client list.
Commerce National Bank
Columbus and Cincinnati Ohio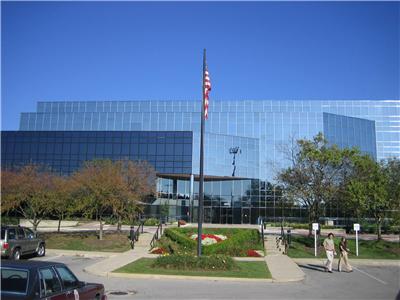 Assisted Commerce National Bank with a new site in Cincinnati and a restructuring and downsizing of an existing lease in Columbus.
GSA Social Security Administration
Ironton and Middletown Ohio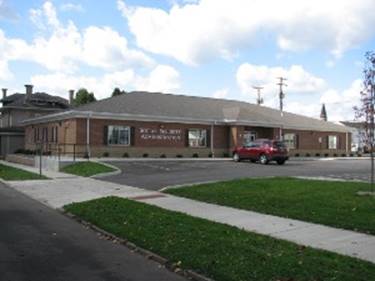 The Schenk Company, Inc was retained to assist the GSA to analyze sites in Ohio for two new Social Security Offices to be built in 2011. We also were honored to assist the GSA with a warehouse requirement for NARA (Dead records storage) in the Dayton Ohio area!
Disciplinary Counsel of the Supreme Court of the State of Ohio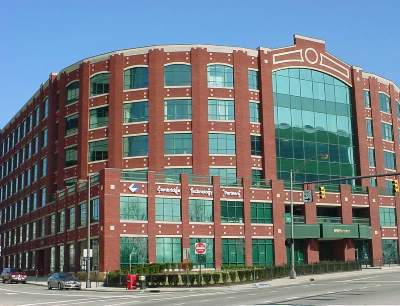 The Schenk Company, Inc. assisted the council for the second time to restructure an existing lease to take advantage of the record high vacancies as well as deal with a building that had gone back to its receiver. See client letter under testimonies!
Northwestern Mutual Financial Services
Downtown Columbus Office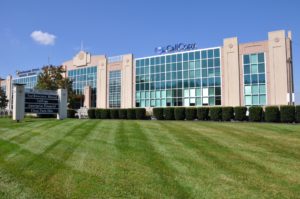 The Schenk Company, Inc. engineered a lease buyout of over $750,000 of remaining lease obligations and took this top insurance firm from a non descript Class B building into a new Class A building with building signage on two sides and 77 free parking spaces for the life of the lease. Needless to say NW Mutual was a very happy client.
Progressive Medical, Inc.
Headquarters Site Analysis, purchase, tax abatement, and 34,000 sq.ft. build-to-suit. 68,000 sq. ft. extension in 2005.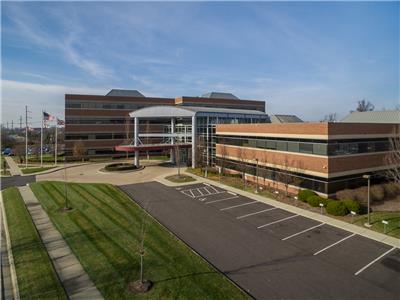 According to Business First Magazine, Central Ohio's fastest growing company for ten consecutive years. Also, one of Inc Magazines fastest growing had outgrown a facility they built on their own in only three years. The Schenk Company, Inc. studied their goals and found a suitable site not on the current market that would achieve a long-term solution. Also negotiated a price $125,000 below asking price, negotiated tax incentives and abatements and coordinated efforts with the contractor, architect and other vendors. Built a 34,000 sf building with site large enough to support another 68,000 square feet, which in fewer than three years Progressive Medical grew into.
Core Properties, LLC
Purchase of a $4.5 million 112-unit apartment complex.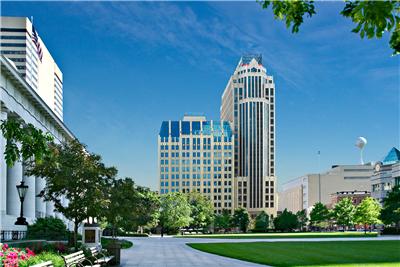 The Schenk Company, Inc. assisted this investor group locate a suitable investment property in this a 112 unit apartment complex not on the active market and assisted in purchasing the 98% leased project under market cost. It has provided a steady 9% return for its investors.
Manley Deas Kochalski (MDK) Law Firm
Greg Schenk SIOR President of The Schenk Company, Inc represented Manley Deas Kochalski (MDK) Law firm in their recent signing of a lease for new space at 1400 Goodale in Grandview Ohio 43212 . The fast growing firm one of the fastest growing in the State has gone from 8000 sf four and half years ago to signing of a new 11 year lease for over 52,000 square feet in a newly renovated office building which they will occupy in the beginning of 2007.
Medical Client Experience Overview
The following are just a few of the many medical clients we represent in Central Ohio and throughout the state for their various requirements:
Professionals for Women's Health: a group of OB/GYN doctors with three offices in Central Ohio. We just completed a new office in Westerville area and have worked on a branch office in the Dublin area and a new headquarters near Riverside Hospital.
Mid Ohio Pulmonary Sleep Center: new practice space near Port Columbus.
Pain Management, Inc. for new practice space near Riverside Hospital.
Children's Hospital IT Division: retained us to find suitable space near Children's Hospital for this growing department. We located and negotiated a below-market rate in a brand new building nearby. The Schenk Company, Inc. also has a memorial fund at this hospital for cancer research which it donates to yearly.